About
Keywest Partnership is a Chartered Quantity Surveying practice providing consultancy and expert services for the construction, engineering, process and infrastructure industries.
We provide contract, commercial, programming and dispute resolution services for a broad range of organisations including public authorities, consultancies, contractors and construction law firms.
Our focus is to ensure that key client objectives are achieved whether that is optimising cost certainty, maximising contractual entitlement, or efficiently delivering projects within budget.
Through investigation and analysis we aim to provide solutions that meet our clients' optimum financial and performance outcomes.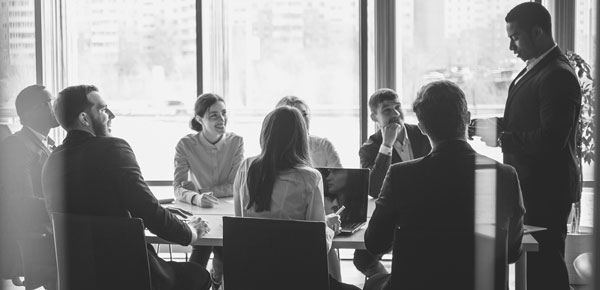 Our diverse and motivated team offers a fully bespoke service to meet the specific requirements of our Clients. We successfully combine significant experience with the effective training and development of leading undergraduates and students from across the industry. We are an RICS accredited practice which is passionate about training and professional development through its structured RICS Assessment of Professional Competence programme (APC).
Company director profiles are available below: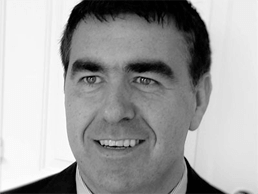 Eddie Ryan
BSc LLB(Hons) FRICS FCIArb
Eddie is a Chartered Quantity Surveyor with over twenty-three years' experience of large scale and complex construction and engineering projects.
Eddie trained and qualified with a regional contractor before spending six years providing dispute avoidance, claims management and support to clients with project disputes in Saudi Arabia, Bahrain, and Qatar. More recently Eddie worked with a leading consultancy providing quantum, delay and technical support to a client-appointed law firm during arbitration proceedings on an aviation project in the United Arab Emirates.
Eddie has project experience in renewable energy, infrastructure, building, healthcare, aviation and oil and petrochemical sectors. He specialises in providing strategic advice, commercial management and dispute resolution services, and is proficient in preparation, assessment, negotiation and settlement of contractual claims relating to time and quantum matters.
Eddie is a highly qualified professional with a degree in quantity surveying and an honours degree in law. He is also a member of the Royal Institution of Chartered Surveyors, a member of the Chartered Institute of Arbitrators and a member of the Society of Construction Law.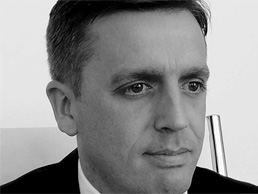 Antony Johnson
BSc(Hons) BA(Hons) MRICS MCIArb MCInstCES
Antony is a Chartered Quantity Surveyor who has gained significant experience in the civil engineering, infrastructure and building industries in the United Kingdom and the Middle East.
He has extensive experience of major city developments, highway infrastructure and heavy civil engineering projects, providing commercial management and dispute resolution services to various clients in the public and private sector.
Antony advises contractors and employers on commercial and procurement matters, commercial negotiation and claims management. He has provided successful commercial delivery on multiple large scale construction and engineering projects. Recently Antony has provided quantum and technical support to party-appointed construction law firms on a complex heavy engineering bridge project and also in adjudication on a major NEC3 highways project.
Antony specialises in NEC and has comprehensive knowledge and experience of this suite of contracts.
Antony gained a First Class honours degree in Quantity Surveying at Liverpool John Moores University and is a member of the Royal Institution of Chartered Surveyors, a member of the Chartered Institute of Arbitrators, a member of the Chartered Institution of Civil Engineering Surveyors, a member of the Society of Construction Law and a member of the Adjudication Society.
We work closely with construction professionals from within our business network which enhances our problem solving capability whilst enabling the company to meet client work demands and effectively source legal and specialist advice. Company affiliation exists with the following specialisms:
Freelance Quantity Surveyors and Claims Consultants
Planners and Forensic Planners
Adjudicators and Construction Lawyers
Executive Consultant: Gary Martin
Dip Arb FRICS FCIArb
View Profile
Testimonials
Ingo Eifert, Project Director, Hitachi Zosen Inova AG
Keywest Partnership provided us with contract and commercial support at an energy from waste Project in Buckinghamshire, UK. They were organised, professional and brought clarity whenever confronted with complex matters. Through strong teamwork and commitment, they supported us to protect our position.
Ingo Eifert, Project Director, Hitachi Zosen Inova AG
Stockport TCAP
Keywest Partnership has provided commercial support to Stockport Council since 2015 on the £73m Town Centre Access Plan (TCAP) programme of works.  The Keywest team manages the commercial arrangements on over 100 individual contracts, ranging in value from £10,000's to circa £12m.  Keywest operates efficiently and effectively, is responsive to client needs and is flexible in accommodating the demands of a complex and varied programme of works.
T. Lawton, Project Director, Stockport TCAP
Kevin McGuire – Kerrigans Construction Lawyers
I have worked with Keywest on a number of occasions and found them to be dedicated, knowledgeable and user-friendly. Their collective knowledge of the NEC suite helps them to stand out from the crowd. I have previously recommended them to clients who have been highly complementary of the service they have provided.
Kevin McGuire – Kerrigans Construction Lawyers
Contact
If you would like to contact us please call on 0151 245 2622 or complete the contact form below.
Our Office
Unit 12
Connect Business Village
Derby Road
Liverpool
L5 9PR